ChampionsGate has an various places to dine and wine!
4 Corners Tavern
8250 ChampionsGate
ChampionsGate, FL 33896
407-479-2172
http://www.4cornerstavern.com
A Great Place to Catch the Game
Baskin Robbins
8224 ChampionsGate
ChampionsGate, FL 33896
321-401-4073
www.BaskinRobbins.com
Today, Baskin-Robbins has more than 1,300 ice creams in its flavor library, and also offers custom ice cream cakes, frozen beverages and the Polar Pizza™ Ice Cream Treat. Its franchised ice cream shops serve as places where people can connect and create special memories while they explore a wide array of flavors, including a new Flavor of the Month every month.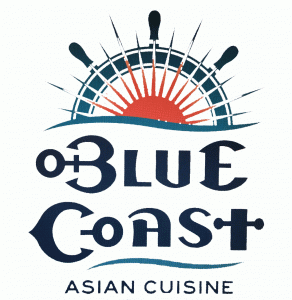 Blue Coast
8298 Champions Gate Blvd
ChampionsGate, FL 33896407-479-2023
www.bluecoastfl.com
 Blue Coast 
restaurant is one of the latest addition in the Champions Gate area.  The unique menu of Blue Coast is compiled with Jackie's past professional training, extensive experience and innovative ideas. Each selected Asian dish will cater to the vast tastes and preferences of customers of all kind. In order to maintain the original flavors of the dishes and keep the healthy nutrients of the food, they minimize the use of food additives, food coloring and taste enhancers.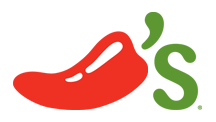 Chili's Grill & Bar
8180 Laura Lane
ChampionsGate, FL 33896
407-396-2180
www.chilis.com
"Kick back. Be yourself. Bring your friends and Pepper in Some Fun at Chili's Grill & Bar."
Happy Hour Drinks All Day, Every Day
Mon – Thu: 3:00 PM – 7:00 PM & 9:00 PM – Close
Fri: 3:00 PM – 7:00 PM
Sun: All Day
Features
So Fresh
8307 Champions Gate Blvd
ChampionsGate, FL 33896
863-238-4446
Lettuce cater to you.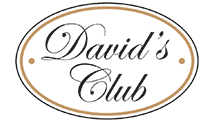 Dave's Club
1500 Masters Boulevard
ChampionsGate, FL 33896
407-238-6565
www.omnihotels.com
Located in the Omni Resort David's Club is an upscale sports bar & grill. The bar features multiple flat screen TV's, pool table, foosball and darts.

Pronto Eataly Pizza
8293 Champions Gate Blvd
ChampionsGate, FL 33896
407-479-2156
www.ProntoEatalyPizza.com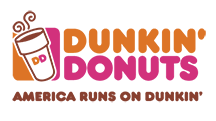 Dunkin' Donuts
8224 Champions Gate Blvd
ChampionsGate, FL 33896321-401-4072
www.dunkindonuts.com
 Dunkin' Donuts is the world's leading baked goods and coffee chain, serving more than 3 million customers each and every day. True to our name, they offer 50+ varieties of donuts, but you can also enjoy dozens of premium beverages, bagels, breakfast sandwiches and other baked goods.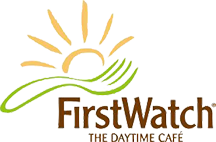 FirstWatch Café
8280 Champions Gate Blvd
ChampionsGate, FL 33896
863-774-3101
www.firstwatch.com
At First Watch, they begin each morning at the crack of dawn, slicing fresh fruits and vegetables, baking muffins and whipping up our French toast batter from scratch. Everything is made to order, and freshness is never compromised. They don't use heat lamps or deep fryers — they use only the finest ingredients possible for the freshest taste around. When you arrive, they will welcome you with a pot — not just a cup — of our Sunrise Select Premium Blend coffee, along with complimentary newspapers and WiFi Internet access.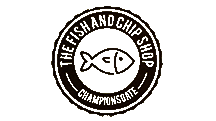 The Fish and Chip Shop 
8281 Champions Gate Blvd
ChampionsGate, FL 33896
831-401-4111
TheFishandChipShop
Their aim is to cook and serve delicious, remarkable food and drinks. Be sure the food is made with the highest standards of quality, freshness and seasonality combining both modern creative and British styles of cooking.


Little Greeks
8310 Champions Gate Blvd,
Davenport, FL 33896
321-401-4697
www.littlegreekfrecshgrill
.com
At Little Greek, We are passionate about bringing fresh, flavorful and fabulous food to all our guests and hire for like-minded people who are just as positively passionate about Little Greek, our quality menu items, and outstanding customer service. We love coming to work and serving hand-crafted Greek food!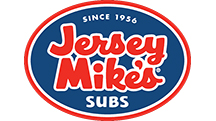 Jersey Mike's Subs
8258 Championsgate Blvd
ChampionsGate, FL 33896
407-274-9731
www.jerseymikes.com
At Jersey Mike's, we offer a sub above – one that's measured in more than inches or seconds 'til served. We carefully consider every aspect of what we do – every slice, every sandwich, every store – we provide our customers with sustenance and substance too.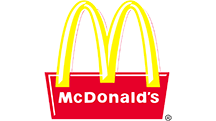 McDonalds
8279 ChampionsGate Blvd
ChampionsGate, FL 33837
407-396-2440
www.mcflorida.com
The place for the Big Mac, Chicken Mcnuggets and Happy Meals.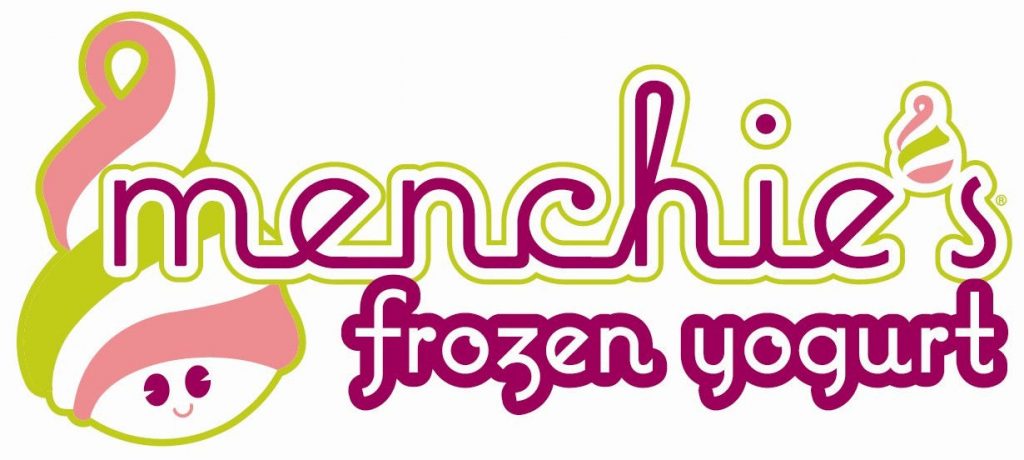 Menchie's Frozen Yogurt
8270 Champions Gate Blvd
ChampionsGate, FL 33896
321-401-4304
www.Menchies.com
At Menchie's we focus on quality, variety and innovation to offer you only the best-in-class frozen yogurt with limited time flavors available in store every month. Our innovative research and development team works diligently to come up with fun and exciting flavors so there is always something new to try at a store near you and with fewer calories than ice cream it's even easier to enjoy! The team also develops unique items like Menchie's custom frozen yogurt cakes.
Sun-Thurs: 12pm – 10pm
Fri-Sat: 12pm – 11pm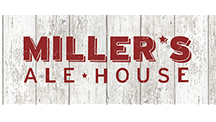 Miller's Ale House
8170 Laura Lane
ChampionsGate, FL 33896
407-274-9731
MillersAleHouse.com
Miller's Ale House – Champions Gate is a casual, local restaurant and bar where you can hang out, watch sports, be yourself and enjoy the company of others without breaking the bank.Champions Gate Ale House is your casual neighborhood tavern. Bring the family, watch the game with friends, lunch with coworkers – however you come to relax, you will have a good time and great food at the Champions Gate.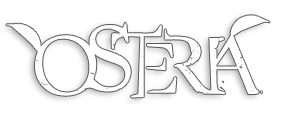 Osteria
8266 ChampionsGate Blvd
ChampionsGate, FL 33896
407-479-2098 
www.osteriaitalian.com
Sun – Thu: 11am – 10pm
Fri – Sat: 11am – 11pm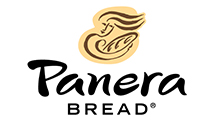 Panera Bread
8190 Laura Ln
ChampionsGate, FL 33896
407-479-2961
www.panerabread.com
 Panera Bread they believe that good food, food you can feel good about, can bring out the best in all of us. Food served in a warm, welcoming environment, by people who care. To them, that's good eating and that's why they are here.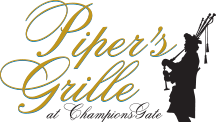 Piper's Grille and ChampionsGate Lounge
1500 Champions Gate Blvd
ChampionsGate, FL 33896
407-787-4662
www.omnihotels.com
Piper's Grille is open for breakfast and lunch and features a selection of healthy and hearty sandwiches, salads and entrees. ChampionsGate Lounge is open throughout the afternoon for golfers to enjoy a refreshing break.*
Reminiscent of the British Isles, we celebrate the heritage of the championship International Course with a sunset tradition, offered seasonally fall through spring. Half an hour before sunset, we invite you to join us at ChampionsGate Clubhouse to listen to the sounds of bagpipes and watch the last rays of sun set over the 10th tee.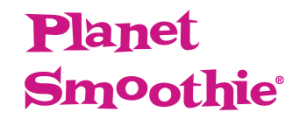 Planet Smoothies
8262 Champion Gate Blvd
Champions Gate, FL 33896
(407) 479-2938
https://www.planetsmoothie.com
 It takes a lot to be called The best tasting smoothie on the planet!® and Planet Smoothie is dedicated to the proposition that all smoothies are not created equal. The menu offers over 30 real fruit smoothies with lower calorie, lower sugar, and higher protein options, giving customers a quick, portable snack or meal replacement. Come see for yourself!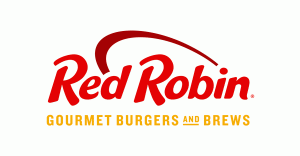 Red Robin


8184 Laura Lane
Championsgate, FL 33896
407-240-0039
www.redrobin.com
 "Red Robin serves a variety of innovative, signature Gourmet Burgers and Chicken Sandwiches as well as entrees, salads, and signature Bottomless Beverages™ all made with fresh, Honest-to-Goodness® ingredients. From our Royal Red Robin burger, which is topped with a fresh  fried egg, to the California Chicken sandwich, with a juicy charbroiled chicken breast, homemade guacamole and applewood smoked bacon, our Guests are sure to find a burger to crave. And all of our Gourmet Burgers and Chicken Sandwiches are served with Bottomless Steak Fries®, which means free refills."

Subways
8311 Champions Gate Blvd
Championsgate, FL 33896
407-787-0040
www.subways.com
SUBWAY
® is the undisputed leader in providing consumers with choices, including many healthier meal options.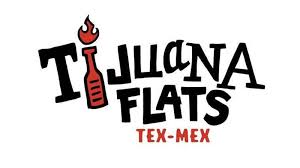 Tijuana Flats
8274 Champions Gate Blvd
ChampionsGate, FL 33896
863-588-1740
www.TijuanaFlats.com
Known for serving the freshest Tex-Mex food and world famous Smack My Ass & Call Me Sally! hot sauces.
| | |
| --- | --- |
| Monday | |
| Tuesday | |
| Wednesday | |
| Thursday | |
| Friday | |
| Saturday | |
| Sunday | |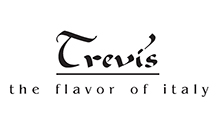 Trevi's
1500 Champions Gate Blvd
ChampionsGate, FL 33896
407-238-6565
www.omnihotels.com
Located inside the Omni, Trevi's serves delicious meals throughout the day starting with a bountiful breakfast buffet.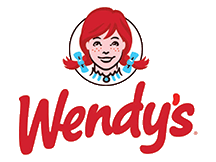 Wendy's
1575 Berwick Dr
ChampionsGate, FL 33896321-677-0391
www.wendy's.com
"As a customer who visits a Wendy's restaurant, you can count on many things: a friendly crew; a bright, relaxed atmosphere; clean tables; and a variety of menu choices. The most important thing our customers can rely on is great-tasting food."

Zen
1500 Champions Gate Blvd
ChampionsGate, FL 33896
407-238-6561
www.omnihotels.com
Located inside the Omni, Zen Restaurant features pan-Asian cuisine, sake and an innovative sushi bar.